Blasts from the past: read this very interesting article from legendary John Markoff, written in 1996. Ok, so he was talking about VRML, but look ...


'Shirkying' – a singular word describing the style of Valleywag's Clay Shirky when he attacks Second Life with a mix of bad statistics and biased ...


This past week I had the privilege to attend my first RL workshop on Second Life®... locally, at the University of Aveiro, on their 1º ...


Some apologies are in order to some of my unfrequent readers ;) — not being very good with humour (I wish I were), I usually ...
PART ONE: SL AND THE GRAY GOO PROBLEM. When Second Life launched in May 2003, it attracted a citizenship not unlike the Internet's Usenet group of ...
Sadly, as most of you have noticed, there has been not enough time for me to keep the blog updated... and just when everything in ...
The next meeting of the Local Government Study Group will be this Sunday, the 15th of April 2007, at 12.30PM SLT at the Sunbelt Software ...


This was my April Fool's Day article for 2007, which even gathered a few comments :) Sorry to disappoint you, guys, but no, Microsoft is ...
AN ESSAY BY EXTROPIA DaSILVA. Extropia's back with more delightful reading — Gwyn It is a fair bet that any company releasing a 3D social space to ...


Imagine that you would have an awesome technology that allowed you to create an universe you have just pictured in your mind, to the extent ...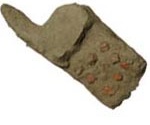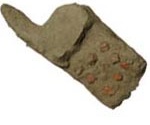 UgoTrade is yet another community of meta-thinkers about online communities and online business. From their site: 'Ugonet.org is a free video/photo sharing site and social network ...


Thanks to the fantastic people at Info Island, sponsored by the The American Library Association (ALA), namely Rain Noonan — who does opera singing iRL ...
The quest for the ultimate 'SL Killer' continues. I made a few comments on yet another 'ultimate virtual world' on SLOG, but the reality is, ...