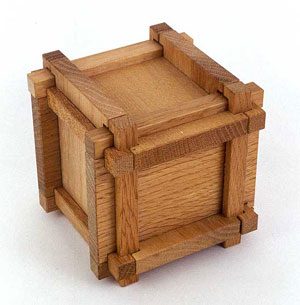 Today, June 30th, Linden Lab will officially launch the Second Views programme, in a RL, face-to-face meeting with the following residents:
Pham Neutra
Oz Spade
Nexus Nash
Catherine Omega
Salazar Jack
Alliez Mysterio
Kex Godel
Stella Costello
Reading the latest Robin blog entry, it seems much more like a mix of a Q&A session and a technical presentation, where those eight residents will simply assist to some cool demos and participate in an open debate, providing input in a limited environment.
So this is what the Octocracy ? a term coined by Prokofy Neva to describe the group of eight residents who will become part of the future Resident Advisory Body ? is going to do. Watch some presentations. Watch cool new technology. Present the "common resident's" opinion on some major things that Linden Lab has been thinking about, and some technology they're planning to introduce. Make comments. Watch the Lindens taking notes. And hopefully, bring the results of those meetings back in-world to discuss them.
For the sake of the participants, I hope they got the agenda a bit earlier than yesterday to let them prepare properly. Besides that, it's interesting to see how most of the questions have been answered already (except, naturally enough, to the ones regarding new technology) in several million possible ways. One can only wonder why they are being asked (and probably answered) once more. More important than that ? many questions have multiple possible answers. In some cases, 300,000 different answers (my favourite one: "Name the little things (usability issues) that have bugged you repeatedly." ? I can bet that no two people would order that list in the same way 🙂 ). Which answer will prevail?
At this point, it's naturally not the place nor the time to make any comments on the agenda. The scope of all the "key features" on the agenda is actually so big that it would make more sense to present them at the SLCC; doing a presentation/discussing to just 8 people might seem limiting, but we can only watch and wait what will be the follow-up on that.
I prefer to focus right now on the positive aspect. If all these questions are on LL's collective mind, it's far better to have them asked now ? and get 8 answers ? than to remain silent, or, worse than that, answer them without asking anyone 🙂
The transcripts will also be interesting; hopefully we'll get an edited version. Being thoroughly adverse to 8-hour-long podcasts (when the same thing in writing would take perhaps half an hour to read, at one's own pace and leisure), I truly hope that we can get a "journal"-type of resumed topics. And then keep the discussion alive. Robin has announced a both a Town Hall meeting and a Community Roundtable meeting to discuss openly what was being said; and I imagine a series of other residents are going to do the same (watch the Events list for the Discussions category!).
Speaking strictly for myself, I'll be looking at this very interesting next step of corporate/customer relationship with eagerness and attention 🙂